Poesiat & Kater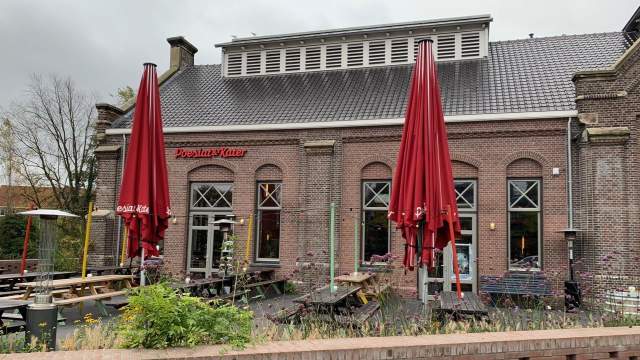 Polderweg 648
Amsterdam
1093 KP
(Oost)

@PoesiatenKater
Open weekdays from 10am, weekends from 11am
Keg Taps: 9

Nearest tram stop Muiderpoortstation
About 400m from Muiderpoortstation tram station.
Fred says
A delightful pub off the beaten path. Very good Asian influenced food and very tasty beers. They are reviving the old Van Vollenhoven brand and have recreated some of their old beers. Very much worth the trek out from the city center.
Groteflis says
Pleasant pub in a quit area. Two level restaurant and a terrace. My favourite is the Van Vollenhoven Extra Stout, a beer with a long history. Now it is a strong stout with a good roasted flavour and just enough sweetness for a perfect balance, 7,1% ABV. A pleasant detail in the restaurant: there are 3 phone chargers upstairs. This is one of the places in Amsterdam where people are working who doesn't even speak or understand Dutch. In 1733 brewery De Gekroonde Valk (The Crowned Falcon) started in Amsterdam. Heineken bought the brewery in 1941 and closed it in 1949 -this is the sad part of the Dutch brewing history in a nutshell :-)- Heineken continued to brew every year a small amount of an own version of Vollenhoven Stout, till 2003. The new team that founded the Poesiat & Kater brewery started to brew the Vollenhoven Stout again in 2006 with the original recipe from De Gekroonde Valk stout and a licence from Heineken, owner of the brand . Nowadays the brewery brews stouts and porters with historical names, and 'modern' styles like Gose, sours (Brett, Berliner Weisse) with the name Poesiat & Kater. The brewery has been moved to one of the outskirts of Amsterdam.
Back to the pub search.
---
---
Tweets by PoesiatenKater